Road-Rail vehicle RENAULT MIDLUM DUOTRAM - HNJ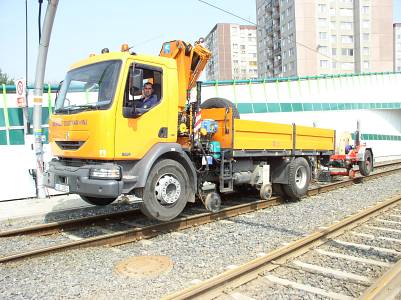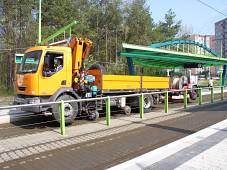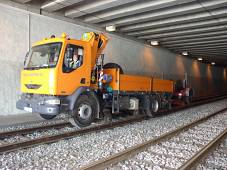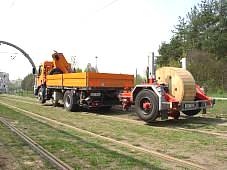 Road-Rail vehicle Renault Midlum Duotram - HNJ is equipped with an insulated hydraulic loading crane (for use under live OLE) and a platform body. The vehicle is designed for ride and work on road as well as for ride and work on tramway tracks, for example, maintenance operations, transport of material, including self-manipulation under live OLE, in compliance with all safety requirements.
The Road-Rail vehicle is suitably used with its superstructure in combination platform body - HLC. The world trend in the area of material transport uses this combination for the best utilization of the vehicle with the lowest operational costs.
Power transmission during ride on rails is enabled by the vehicle tyres. The vehicle is equipped with CCTV cam system for reverse ride, monitored on LCD display in the driver's cab, railway lights and illumination system for work at night. All operations on the railway track are controlled electrically from the driver's cab, the rail gear operations are automatically controlled and monitored on the board-PC.