SaZ s.r.o. - history
In 1954 there was established Railway Engineers Military Garisson in the premises of former railway station in Sázava u Žďáru nad Sázavou. The Garrison was established by the Ministry of Transportation.
In 80's and the beginning of 90's the company was reconstructed and an engineering plant was built. The basic activity of the company was manufacturing and repair of railway equipment. The place, which has been connected to railway activities since last century, has thus become well known for every railway-man in the Czech Republic and the company ranks among the main suppliers of several kinds of special railway equipment and service centre for this equipment.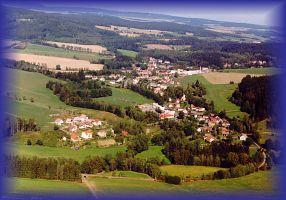 In 1993 the Railways Engineers were deestablished and the new organisation "Stavební obnova železnic ČR" ("Building renewal of railways of the Czech Republic" - SOŽ, was established. This was the budgetary organisation established by the Ministry of Transportation of Czech Republic. Based on the Government provision from 1994 the property administered by SOŽ ČR was assigned to privatisation. In 1999 company SaZ s.r.o. became acquirer of the plant in Sázava and continuator in long time tradition of this plant.