SaZ s.r.o. - present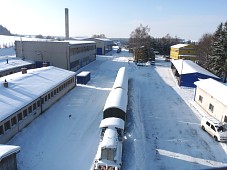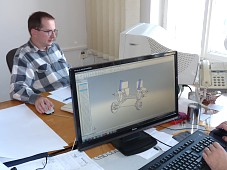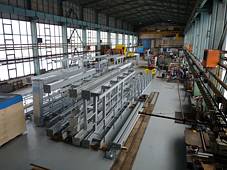 SaZ s.r.o. is a specialist in the field of design, production and repairs of Special Road and Railway Machinery, Road-Rail vehicles with superstructures, insulated and non-insulated scissor and telescopic aerial platforms, Flash Butt Welding machines, Railway Track Layers and other machinery for maintenance of railway and tramway tracks and overhead lines. In our product range you can find also Rail Trailers and Carriers, Transporting railway boogies, Body Superstructures, Access Ramps etc.
Our products can help you in rail welding, OLE maintenance and renewals, railway track renewals and construction, cleaning of railway track as well as vegetation control, fire-fighting and other rescue services.
Beside abovesaid products we produce steel structures and we are also providing testing services and welding, machining, painting and other works.
SaZ s.r.o ranks among the main suppliers in the Czech and the Slovak Republic with export markets all over the world (EU, Australia, Thailand, Russia, Azerbaijan etc.). Our customers are important international construction companies, municipal transport authorities, fire-fighting and other rescue services, and also small companies that carry out repairs and maintenance of railway and tramway tracks.
SaZ s.r.o. participates in specialized international trade fairs and exhibitions within the European Union and outside the EU.
We are always ready to offer tailor-made solution meeting your special needs and to put your …Trucks on Tracks ...